"Quality is not an action, it is a habit" – Aristotle
Quality, Diagam's DNA
Diagam has been in existence for over 25 years. We develop our products in-house and are committed to impeccable quality.  Our quality system is based on regulatory requirements to ensure that only products that meet essential performance and safety requirements are placed on the market.
Our philosophy is to meet the expectations of our customers by providing excellent quality reagents and service.
That is why we work with our customers to develop our products to meet the needs of the diagnostic process.  Diagam's expertise is therefore put to good use in order to provide comfortable and reliable solutions to market players.
Certifications and memberships
Diagam is a member of the association representing the diagnostic industries in France (SIDIV) and in Europe (MedTech Europe). All our reagents are CE marked and Diagam is ISO 9001:2015 and ISO13485:2016 certified
Since 2021, the control body for our audits is MDC (Medical Device Certification)
The Quality Assurance department
The quality management system is managed by following strict procedures to guarantee the conformity and performance of Diagam products
Quality in different formats
Our great production flexibility allows us to offer all our parameters in several packaging formats: Diagam labelled kits specially dedicated to analyzers and, in OEM, vials to be labelled and bulk.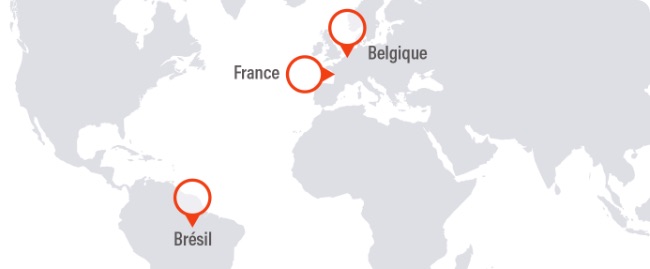 Presence and accessibility worldwide
Our operations are carried out by our direct representatives in Belgium, Brazil, France and the Iberian Peninsula. With the help of our partners, we also export to South-East Asia (ASEAN), Europe, the Middle East and Africa (EMEA), Latin America (LATAM) and the USA. Our production site is located in Belgium.
Consult all our standard data sheets via our "documentation" section